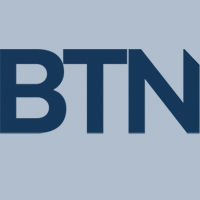 CWT has named three new members to its executive leadership team, as well as an interim chief financial officer, the travel management company announced.
Belinda Hindmarsh, who earlier this year was appointed to lead CWT's RoomIt global hotel distribution division and TMC's China operations, he is now CWT's chief growth officer and will continue in those roles, as well as marketing and communications functions. CWT also appointed Brian Mogler as chief partner, assuming responsibility for CWT's global partner network, as well as certain technology partners, in addition to to his current role leading TMC's air and ground transportation strategy, business relationships, vendor and revenue agreements, and e-commerce and vendor marketing strategy. Hindmarsh, Mogler and Chief Strategy Officer Julia Kou all join CWT's executive leadership team, reporting to new president and CEOpatrick anderson
Former Aimbridge Hospitality CFO and Chief Growth Officer Judy Hendrick, who retired at the end of last year, will join CWT as interim CFO on July 1, following the retirement of current CFO Bill Courtney, CWT announced. The TMC turned to global executive search firm Korn Ferry to find a permanent CFO.